February 14th, 2011
---
04:12 pm - Happy VD Day
I spent a good amount of time with my buddy Tim yesterday. We went to IKEA then to Lowe's and bought six flats of pansy's for my front flower beds. We floated around in the hot tub a little bit, then I took him home. Craig gave me another year of XM for Valentine's Day, which was very very sweet. I got an email from Leland this morning apologizing for the delay, but my 'statement piece' which was cast today, wouldn't be ready in time for me to wear it today. I told him it wouldn't be a problem, and to take his time. You can't rush artists, ya know.

Off to happy hour with the ladies from Accounting. Should be a fun time all around.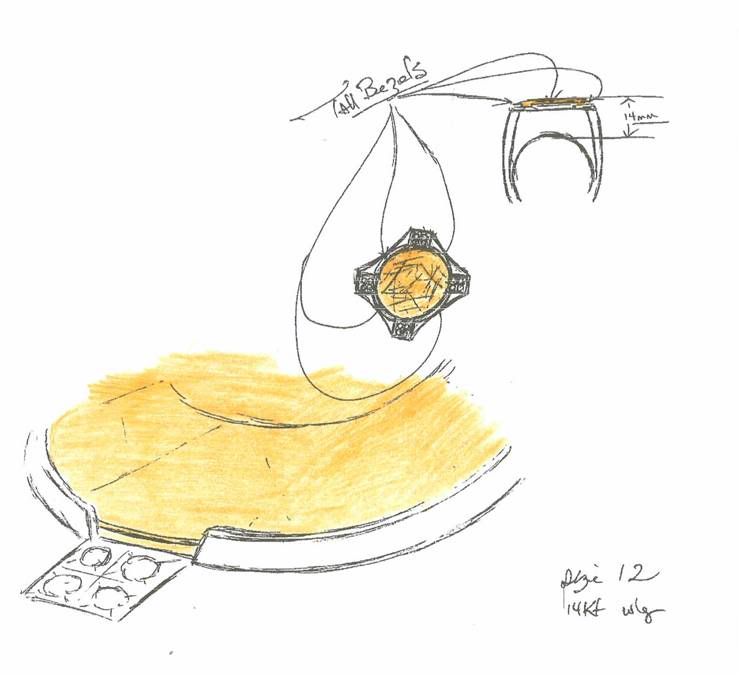 I hope everyone has a pleasant evening!!

February 9th, 2011
---
01:57 pm - RIP Brenda

It appears that Brenda, my poor purple Blackberry Curve, doesn't like me anymore. So much so, as she ran away. Our last night together was Superbowl Sunday, and now she reportedly hooked up with someone in the woods a couple of blocks over from Wally's house. I'm sure she was a bit undone that I cared more about facebook updates than I did actually utilizing her for her intended purpose. . . as a cellular phone.

Abandoned, yet again. I'm not bitter. I wish her all the happiness under the sun. . . or freezing rain/sleet as it currently stands. While she will be missed; she is not, like a lot of things in my life, irreplaceable.

I'll be fine, really. 'Brittany', my *new* replacement Blackberry will be in my hot little hands thanks to FedEx by 3:00pm today.

So if anyone would like for me to have your contact information *stares blankly out into space* please feel free to send me your contact information.

I'll leave you all to your regularly scheduled days.

Y'all be good to one another, ok?

10:01 am - Writer's Block: I'm in love with my car


If you could have any car in the world, what would it be?


Another E23 body style BMW 745i Turbo. I used to have one (hence the livejournal name) and I would do just about anything to have one again.

February 2nd, 2011
---
04:03 pm - My friend Doug Mitchell said it best. . .
"The Bible is very clear. . . touching pigskin is forbidden (See Leviticus 11:7-8). Despite this indisputable Biblical truth, DFW is hosting the Super Bowl. This is surely why God has sent forth the thundersnow and thundersleet".

I adore him.

November 18th, 2010
---
04:12 pm - Tim's birthday
"Thaddeus asked if the topaz would fit in my navel. . . I gotta get some higher class friends. . ."

I just got that text message from my buddy Tim. I audibly giggled out loud.

Yesterday was my buddy Tim's birthday. We've sung together in Chorale for the past five or six years and have developed a pretty fantastic friendship. He hung out with me on my birthday last week, and we had a ball; and I asked him what his birthday plans were, and he told me that he didn't have any. He didn't have any plans "but didn't want to be alone this year", so I invited him over to my place for dinner last night. I made a ridiculous ten pound lasagna; three and a half pounds of ground chuck, italian sausage and pepperoni, three and a half pounds of cheese; a pound and a half of lasagna noodles, and lots of fresh italian seasonings and a sauce that I made reducing roma tomatoes to mush! :) It was fantastic!!

For my birthday, he gave me an incredibly sparkly ink pen, which I adore! I picked up his birthday present last Summer when he and I were discussing long lost loves and the 'statement pieces' that we wore to reflect our commitment to them. Much like myself, he's kinda bitter and doesn't ever think that he'll ever get married, so we don't discuss 'wedding rings', but we do talk about 'statement pieces'. ~giggle~ I'm having one made for myself that I'll post pictures of whenever Leland finishes it. I asked him what kind of ring he would wear, and he said 'Topaz, naturally. That's my birthstone". I gently reminded him that it was mine too, and that I would keep my out for him if I ran across anything nice.

I did, and I got it for him for his birthday. I gave it to him last night. He told me he still hasn't stopped crying. Thankfully he opened it *after* we served cake!

I think it's pretty!!

November 8th, 2010
---
04:53 pm - I'm getting old. . .
Every time today I've risen to get out of a chair, my knees both creek or pop. Recently it was so loud that my coworker commented on the noise.

I told her I could make 'other' noises every time I leave the area and she should be grateful that it's only my knees that are making noise.

October 28th, 2010
---
01:00 pm - For the first time in a number of years. . .
I weigh less than 250 pounds.

I should celebrate. . . .

with pie.

October 4th, 2010
---
09:43 am - Spirit Day
Originally posted by
neo_prodigy at Spirit Day
It's been decided. On October 20th, 2010, we will wear purple in honor of the 6 gay boys who committed suicide in recent weeks/months due to homophobic abuse in their homes at at their schools. Purple represents Spirit on the LGBTQ flag and that's exactly what we'd like all of you to have with you: spirit. Please know that times will get better and that you will meet people who will love you and respect you for who you are, no matter your sexuality. Please wear purple on October 20th. Tell your friends, family, co-workers, neighbors and schools.
RIP Tyler Clementi, Seth Walsh (top)
RIP Justin Aaberg, Raymond Chase (middle)
RIP Asher Brown and Billy Lucas. (bottom)
REBLOG to spread a message of love, unity and peace.
September 30th, 2010
---
12:15 pm - Happy Birthday x 2!!
Happy Birthday wishes to two of the most attractive, talented and gifted individuals I have ever been acquainted with. I've had the pleasure of meeting
bootedintexas but have yet to have the pleasure of meeting
low_fat_muffin . . . yet! I do, however, have both of their books; and they are very talented writers!

In any case, happy birthday boys!

10:30 am - I want a wedding in a big church, with champagne and caviar!
I bought my tickets today to travel to the lovely metropolis of Washington, D.C. to be an honored guest as the wedding of the lovely man previously knows as
brinah and the center of his universe George. I am so incredibly happy for both of them!!

I wonder what the weather will be like in D.C. next weekend; I'll have to check so that I know what to pack!

Now, does anyone have any suggestions for a wedding present? I'm completely lost and don't know what to get them!